I really love the work of Aris Kolokantes and find that his sculptures make really dynamic subjects for speed sculpts within ZBrush. I chose this sculpture below for reference and inspiration. Check out http://ariskolokontesart.blogspot.com/
"Albino" – Aris Kolokantes
I started the model with zspheres, then once I reached a certain subdivision level I rebuilt the mesh and projected all the exisiting detail on to the new surface. This allowed me to get even greater details for the finishing touches.
Here is my early progress: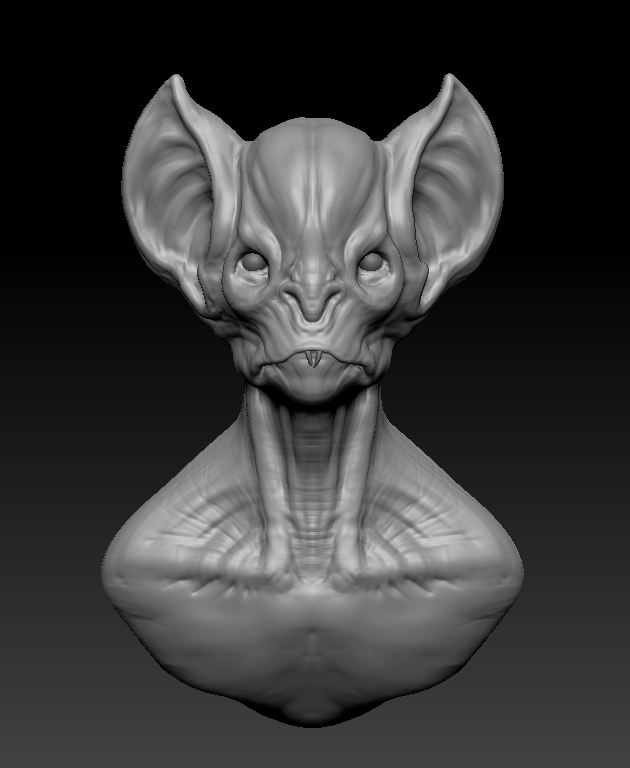 Retopology and higher detail levels
Final Model

Polypainted and rendered using layers in Photoshop
Click the image for full resolution
.